In case nobody has notice yet, there is a new way to post pictures on the forum.  Which is great news for the members who have been here since the beginning.  Now it's easier to post multiple picture in a faction of the time it use to.
---
Just as before click on the
"Host an Image"
button.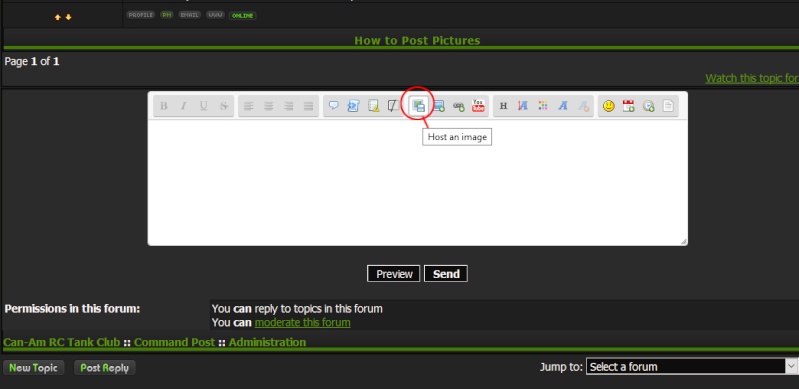 ---
Next you have 2 options:
A) 
You can drag and drop your pictures from an open folder.
or
B)
Click on the
"Select Files"
button, search and select the pictures from your computer.
After either option, click on the
"Send All"
button.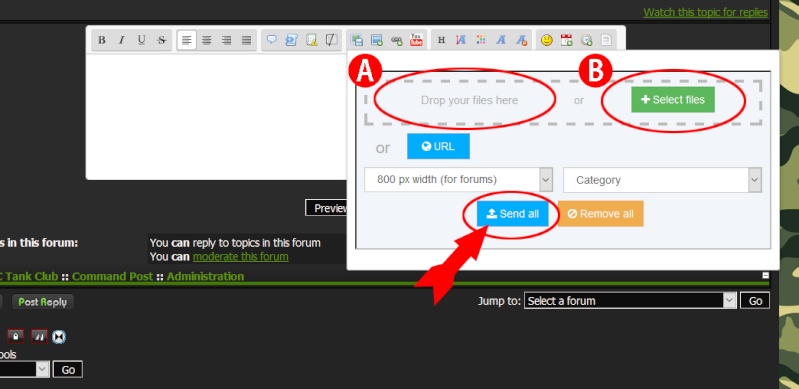 ---
After the picture are done uploading to the server, the easiest way is to click the
"Insert All"
button.
But you also have 3 features with each picture.
A)
Click here allows you to preview the image.
B)
Clicking here will allow you to insert just that image into the post.
C)
Clicking here allows you to insert just a thumbnail of the image.  Clicking on the thumbnail image in the post will show a larger image.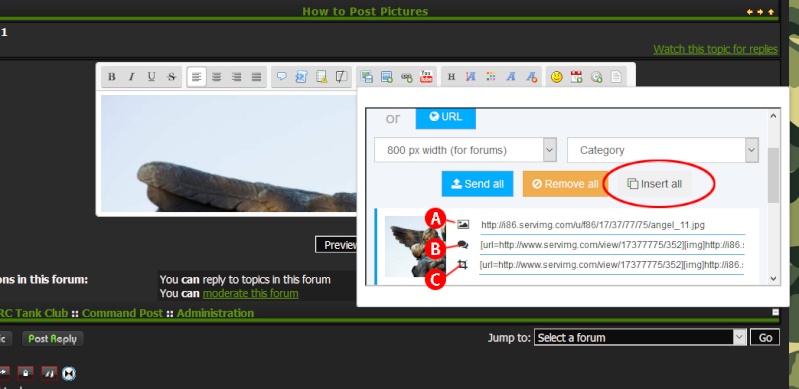 ..... and it is as simple as that.

_____________________________________________
HL Panzer III   |   HL Tiger   |   HL Jagdpanther   |   HL Panther   |   Mato Sherman
Hooben Elefant   |   HL Pershing   |   HL Bergepanzer IV   |   Tamiya Leopard 1A   |   WSN T-34
HL "Golden" Pan-Tiger   |   M16 Halftrack   |   HL Panzer IV   |   Tamiya KV-1   |   Tamiya Tiger