Here is a little method I like to use when I have to use a small amount of epoxy.
I like to use a beer cap to squeeze the two part epoxy in and then mix it a thin Popsicle stick, which can be use to spread it afterwards. 
By using the beer cap, it helps measure out a nice small portion, acts like a small mix bowl, and easy to dispose of when done. 
And the best part it come with a free bottle of beer!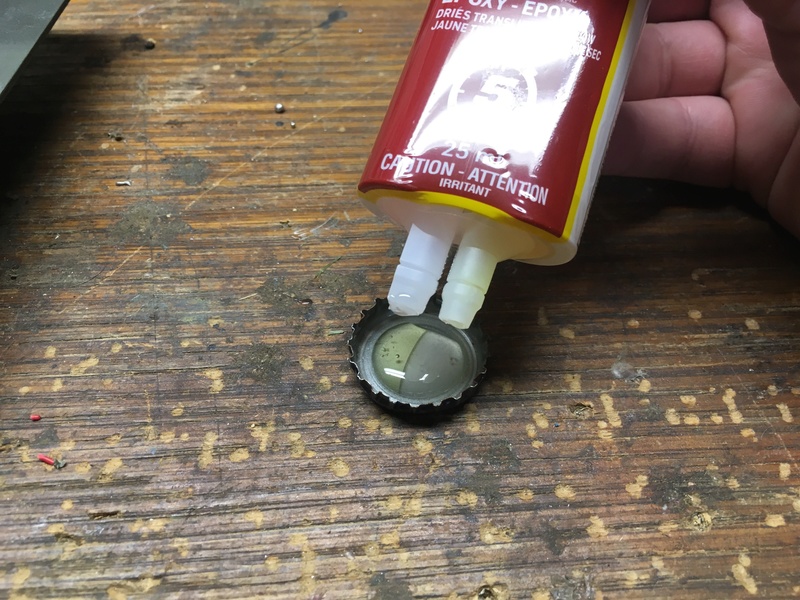 _____________________________________________
HL Panzer III   |   HL Tiger   |   HL Jagdpanther   |   HL Panther   |   Mato Sherman
Hooben Elefant   |   HL Pershing   |   HL Bergepanzer IV   |   Tamiya Leopard 1A   |   WSN T-34
HL "Golden" Pan-Tiger   |   M16 Halftrack   |   HL Panzer IV   |   Tamiya KV-1   |   Tamiya Tiger