So I redesigned the next Gen JCC Compact recoil unit.
First Prototype? To be installed in my youngest son's Jagdpanther.
Reason? In the July weekend at the KW Garrison, my youngest actually broke the 3D printed barrel (the part that the servo actuates) from hitting the JP's long barrel sideways over and over...
Perfect time to rebuild (or excuse)….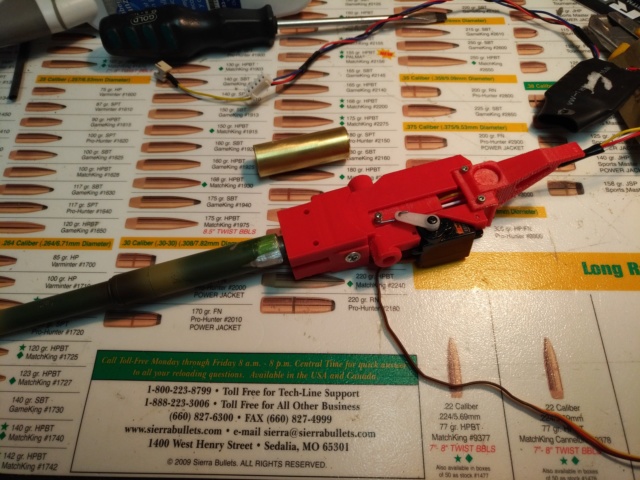 New Mantlet mount printed and the brass sleeve for guiding the barrel under recoil (Measured to fit the front edge of the 'saukopf' mantlet).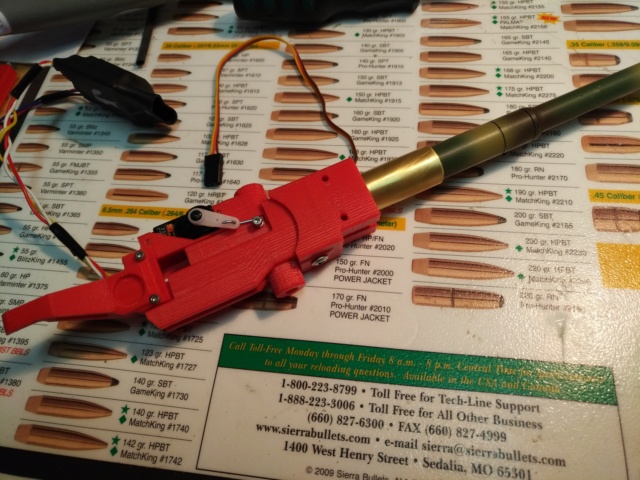 Sleeve is just push fit into place currently (It will be secured or CA'd next...)
Actual function of the recoil w/o any lubrication used...
Next week I will 3D print a replacement 'saukopf' with a lower axis IR Emitter port.