Two Trumpeter's conversion in a row........ This is the newly release T-72B. At some point there might be an RC release, but I will give it a go anyway: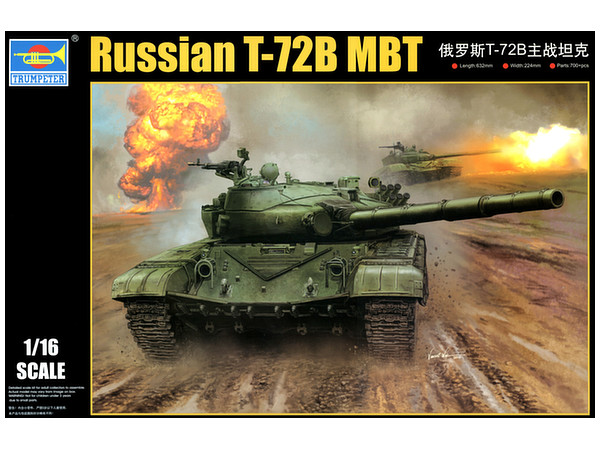 The all singing all dancing turret, replaced the kit plastic barrel with one from the ZTZ-99 since I have it sitting in the parts bin. Should have gotten the Heng Long T-90 ones but too cheap and I don't think it is available yet. Clark TBU mounted in the commander's cupola, and IR is in the gunner's shielded scope. Recoil is Big Mike's ultra compact unit with some mod.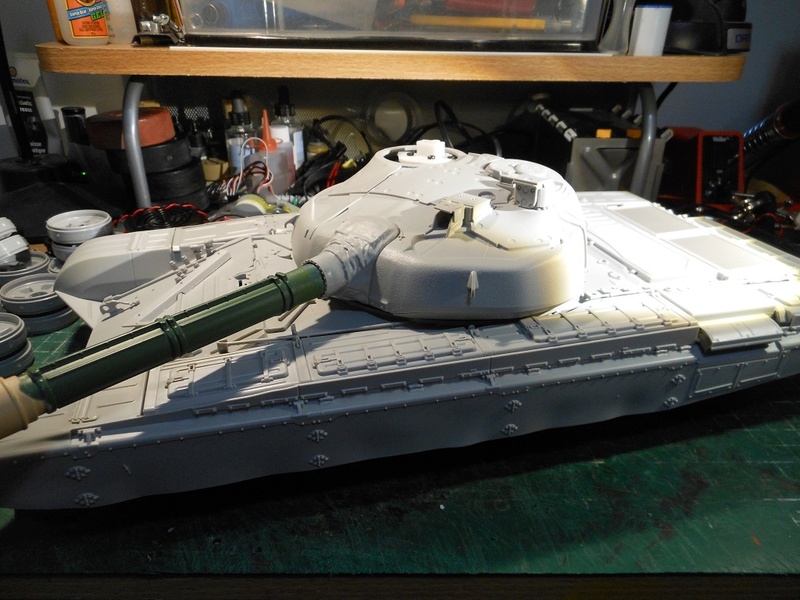 The upper is quite detail and has all the mount points for speaker for the upper rear deck, a rotation unit (Although it doesn't match HL's. I assummed it is the same as the WSN unit which is slightly different) but almost identical and with some minor shimming it fits onto the HL T-90 lower.
The rear back plate doesn't match so although you can't see it here I have to sub in the one from the kit. No biggie.
The road wheels need to be bore out a little bit with a 15/64" drill bit, but it is almost as good as Heng Long plastic ones, and has soft rubber rims. Sprockets, idlers and tracks will be HL.
HL T-90 lower. Just some minor inserts and shimming on the side and front and back. It will have an IBU2U with T-72 sound file.