Top is the older crystal driven board.
CN4 is a manual sound volume set (jumper for max volume)
CN8 is for the receiver board (aka Crystals & antenna lead)
CN11 is for manual smoke unit on/off
The one below is the newer board.
Missing CN4 & CN11 (Now controlled on the TX)
CN8 is now used for binding the 2.4ghz TX to the RX.
CN12 (new) is for rear lights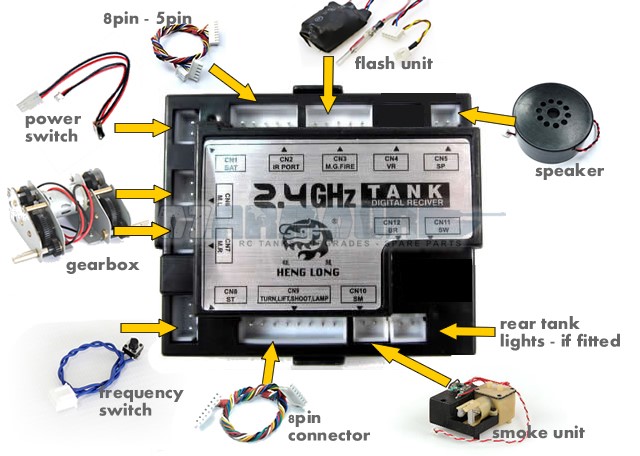 Otherwise should be a plug and play change over.