So I decided to make the bulldog recoil... What a Pita....
The plastic barrel is molded into/glued to the mantlet. The aluminum airsoft tube is inside this plastic sleeve.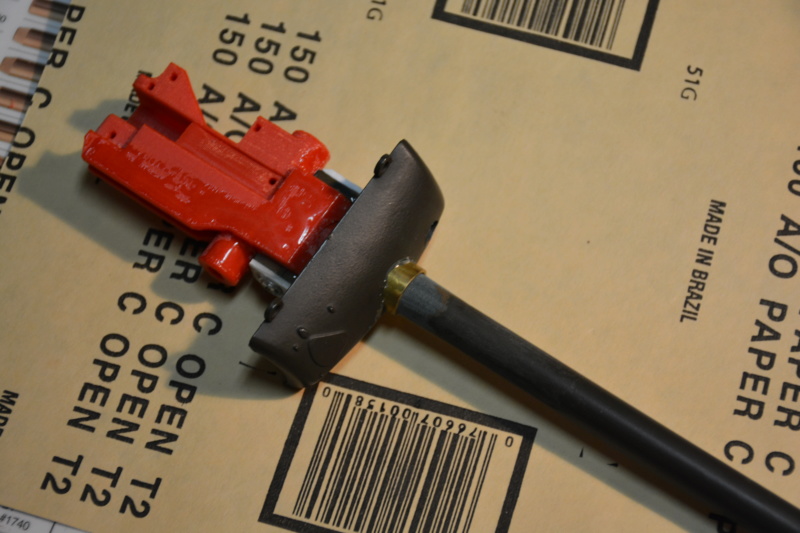 Had to cut off the plastic barrel at the mantlet front (Actually flush with the main front of the mantlet to allow excess barrel length to be shaved down and to recoil inside the brass tube.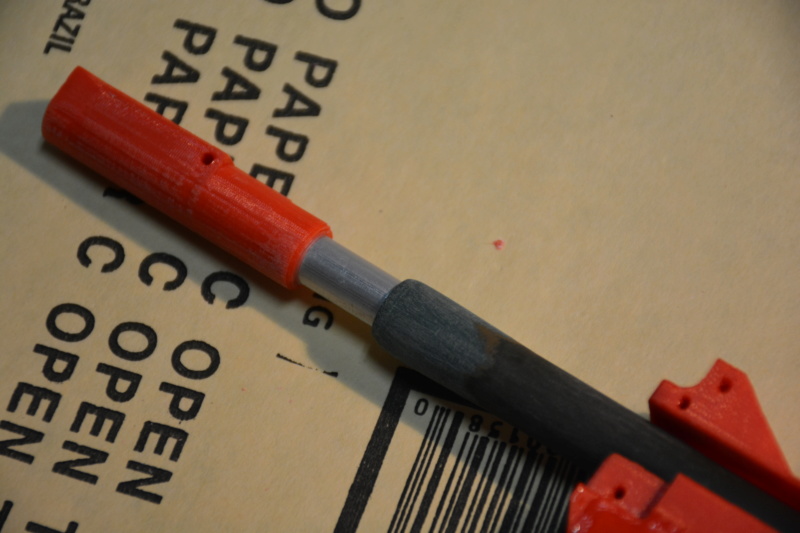 Aluminum airsoft tube is CA'd into the JCC Recoil unit. Note the heavy sanded area of the plastic barrel and the gap between the plastic barrel and the recoil unit barrel mount.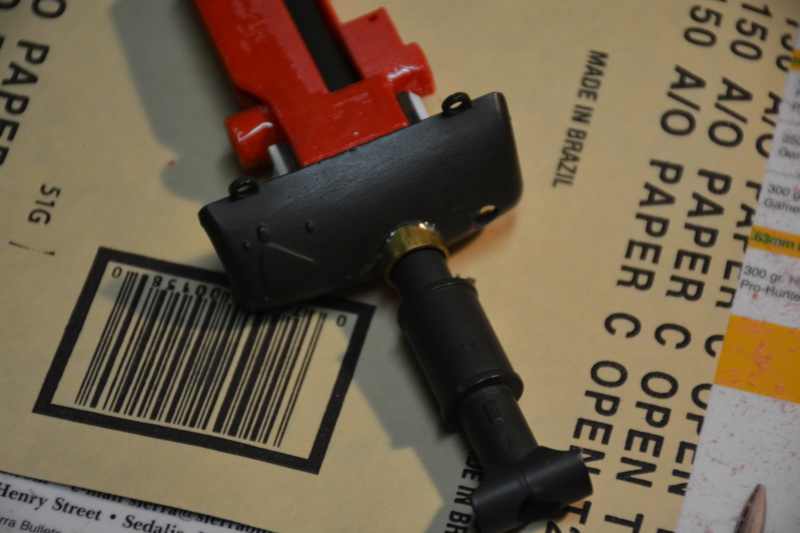 Obviously with the plastic barrel's fume extractor and muzzle brake it cannot be removed by sliding it through the mantlet towards the recoil unit.
A small 2mm screw is threaded in the underside of the barrel to secure the plastic barrel onto the airsoft tube. This also ensures proper muzzle brake clocking/orientation.
Need to remove? Remove the retaining screw and slide the plastic barrel off.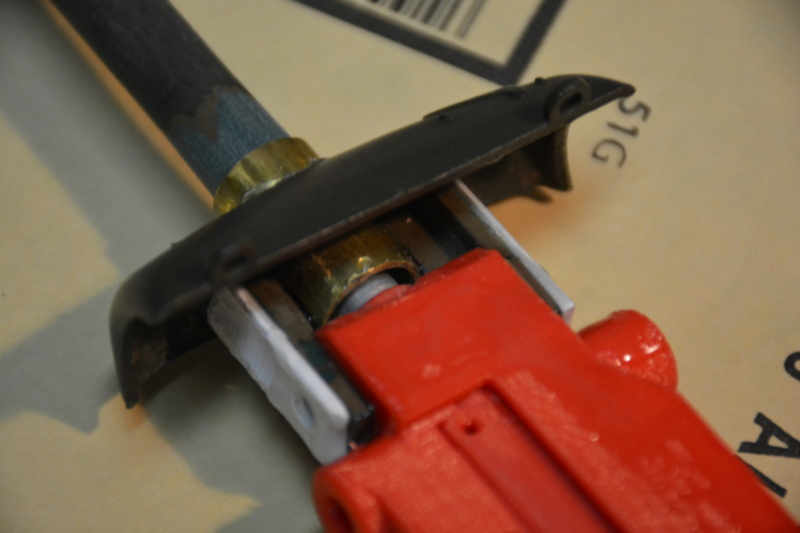 Showing the 16mm OD x 14mm ID brass tube used as the gun barrel sleeve for recoiling. Heavily epoxied into place for strength.
I also epoxied the mantlet into a permanent mount on the recoil unit since there is clearance. Next will be the 7mm OD x 5mm ID brass tube mounted for the IR emitter.