So I was just recently discussing with Dean how crews of Sherman's continuously added "protection" to their tanks, despite regulations and orders from higher ups...
I decided to take a look at some of the mods that were performed (Not necessarily in WWII)
M4A3 "Tokyo Express" - Iwo Jima
Yes those are nails welded to the hatches and other surfaces.
M4 Composite "392nd Avenger"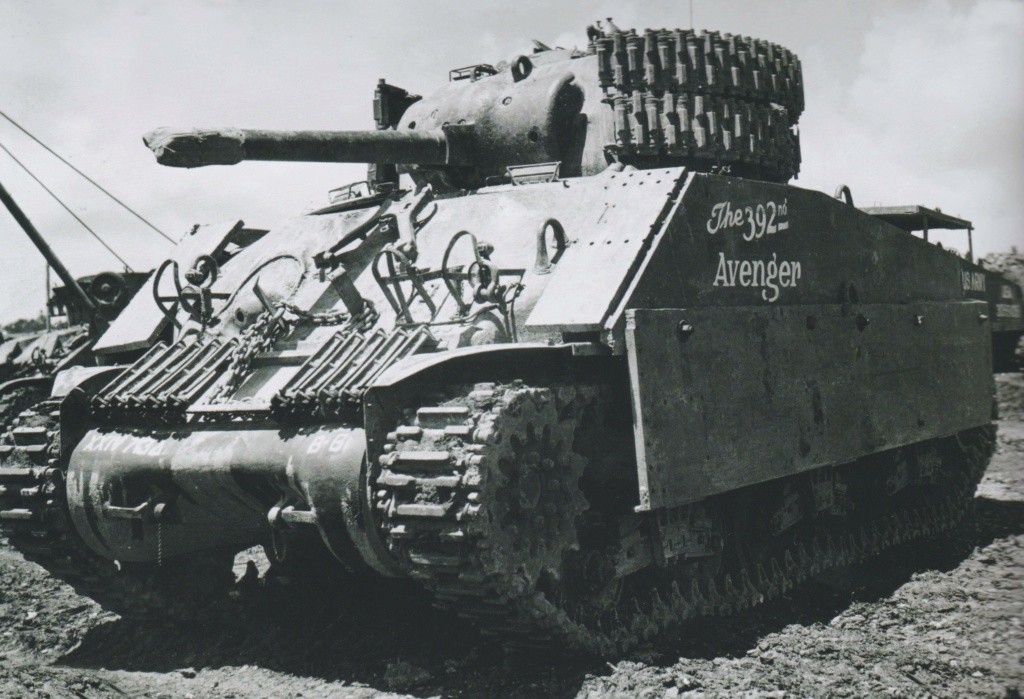 When you have a plethora of 1" plate laying around and a depot welder who just obeys instructions...
Officially we break a lot of tracks during our operation.... Honestly the terrain eats them all the time...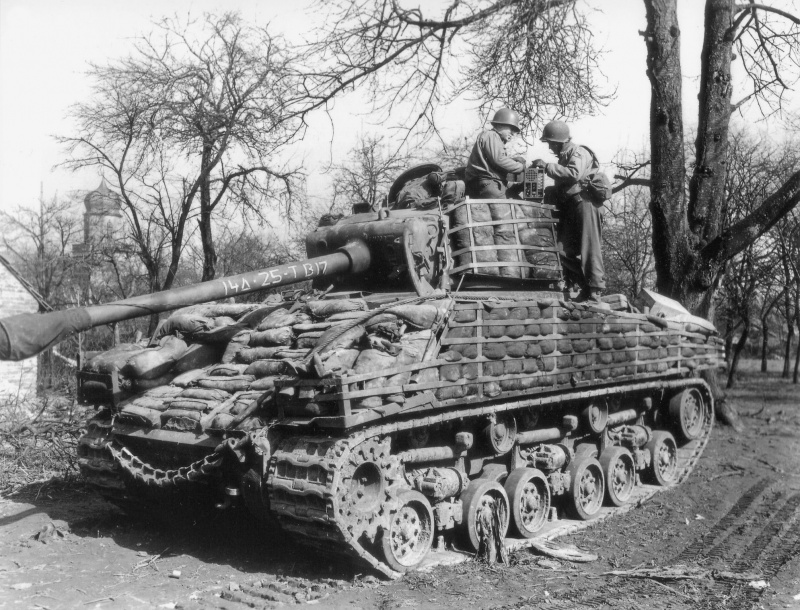 This reminded me of a certain member's Sherman, only to the extreme... How many sandbags are on this tank. Successful count gets you a cookie!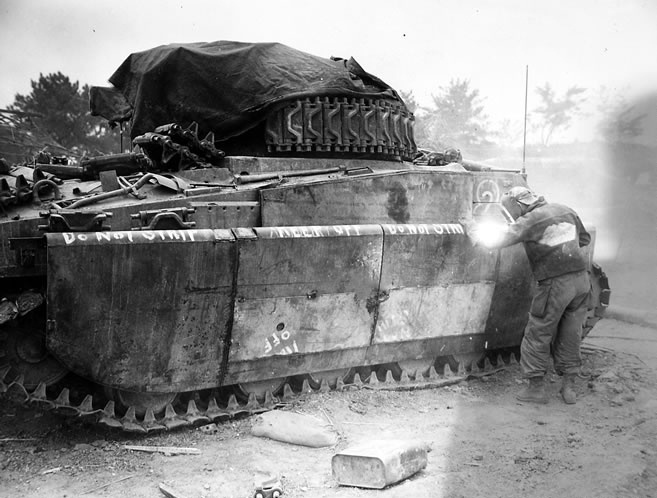 Note the "Do Not Strip" markings on the application armor? After Patton discovered the improvised armor plates, they were ordered to be removed during maintenance, the added mass was killing logistics on fuel consumption. Of course, if it was labeled, do not strip, it was not removed as it must be there for a reason. Right?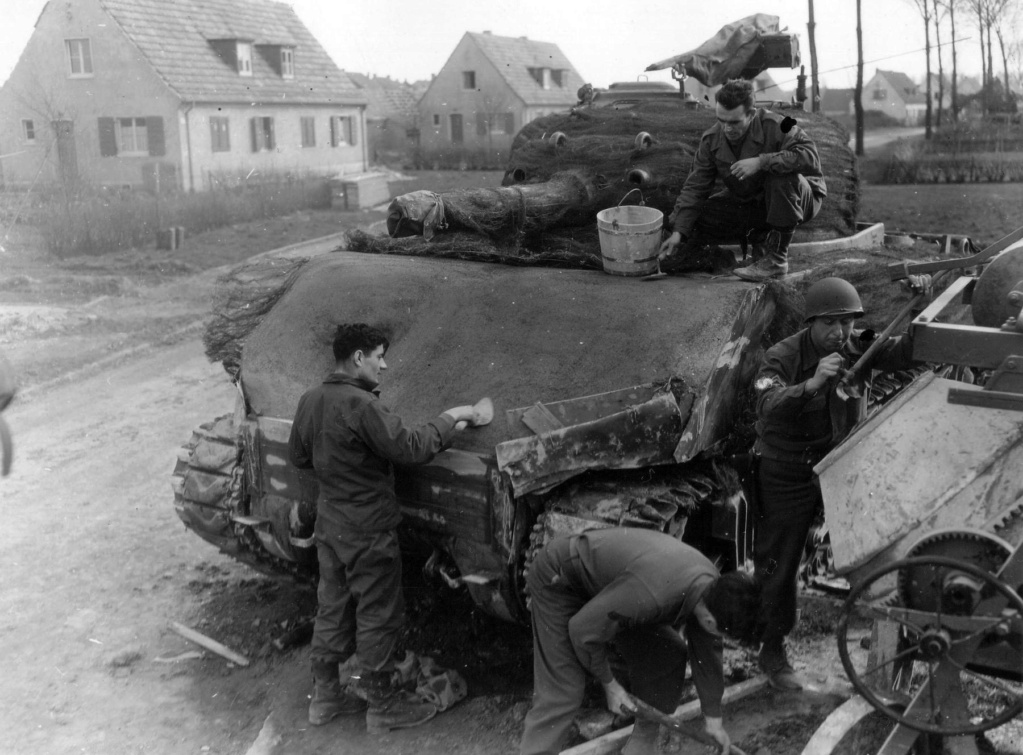 Just practising our trowelling skills... No Sir, we are making a mold for the cast hull version... Guess they had a lot of downtime to mix that much concrete and have it cure/harden properly...