Well I normally don't do build threads cause I'm lazy and too busy working on numerous projects I figured my Panzer IV deserved one and its been in the works for around 2 years lol!
Started with a HL Panzer IV, with the wee little barrel and converted it to the 75mm shortly after. Made all the hatches functional and made a custom servo/elevation setup for it to get that sweet +20 -10 elevation and depression. 
Gutted the lower hull, raised the front gearboxes for proper sprocket/return roller alignment and also lowered the last return roller. Running asiatam low profile brass gearboxes which I'm sure they don't make anymore, servo turret traverse, battery shoved to the side in a nice holder, smoker speaker and enough room (now) to fit a tk80.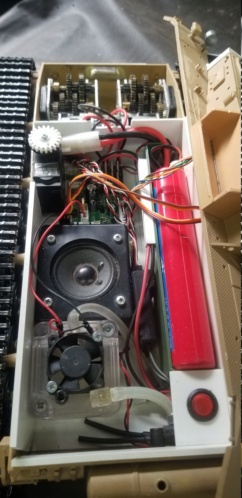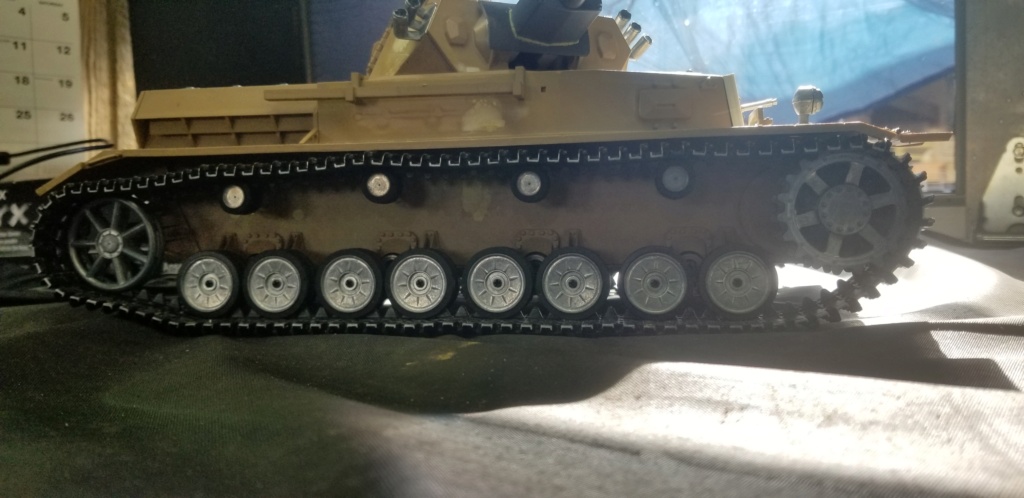 Decided I wanted turret and hull schurzen, along with applique bolt on armour plates. Scratch built proper front, rear and side track holders, added stug smoke launchers, metal mg for hull and mantlet. Ostketten tracks because they look better along with metal roadwheels with bearings and rear "adjustable" tensioner. Replaced the stock HL barrel with one from rctank.de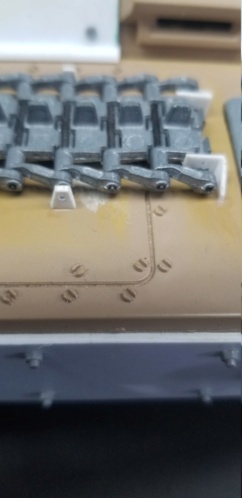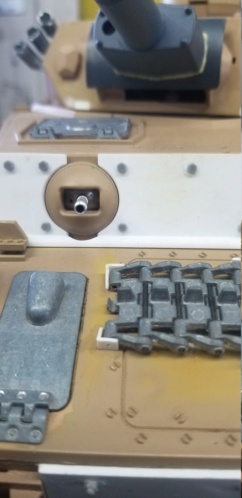 Made late style exhaust out of brass and styrene while reusing parts of HLs exhaust mounts, mounted the turret/hull schurzen, sweet resin cast lift hooks, metal headlight (I removed the right side after), added meng nuts/bolts for detailing here and there.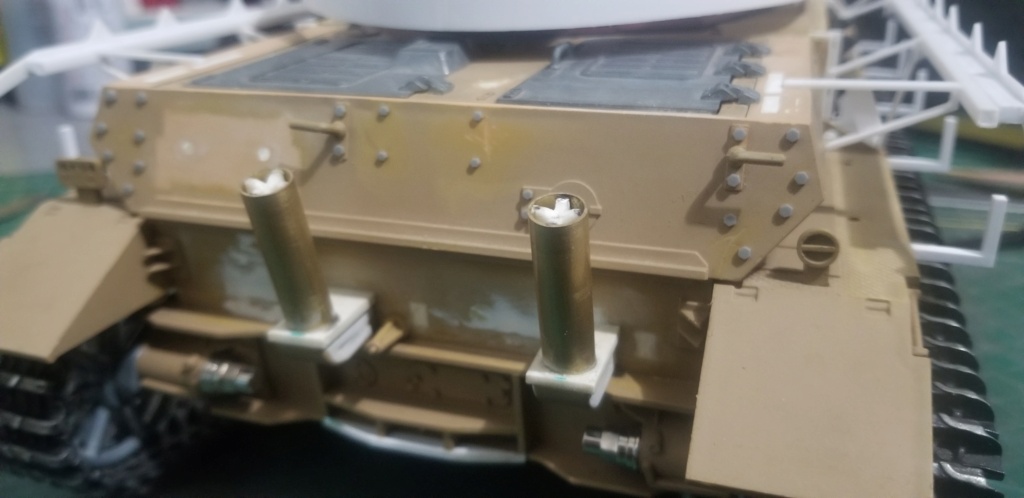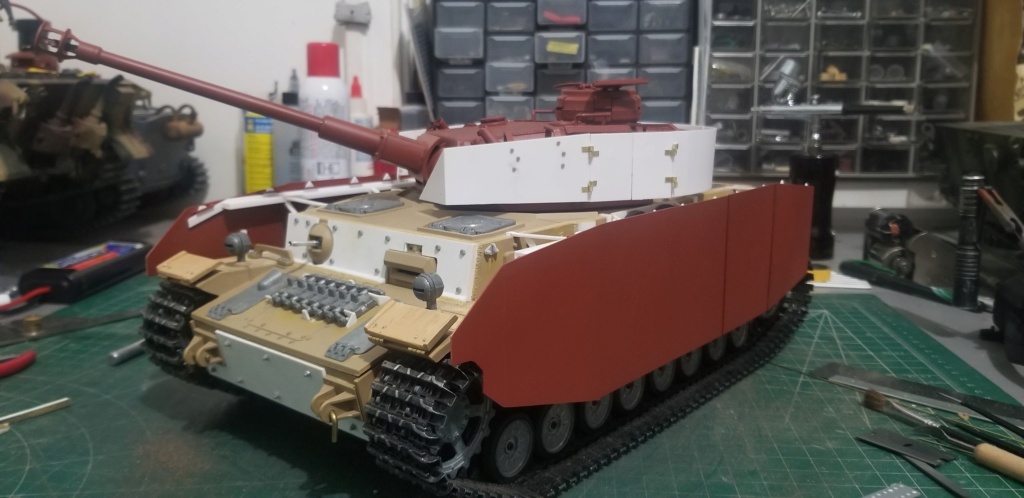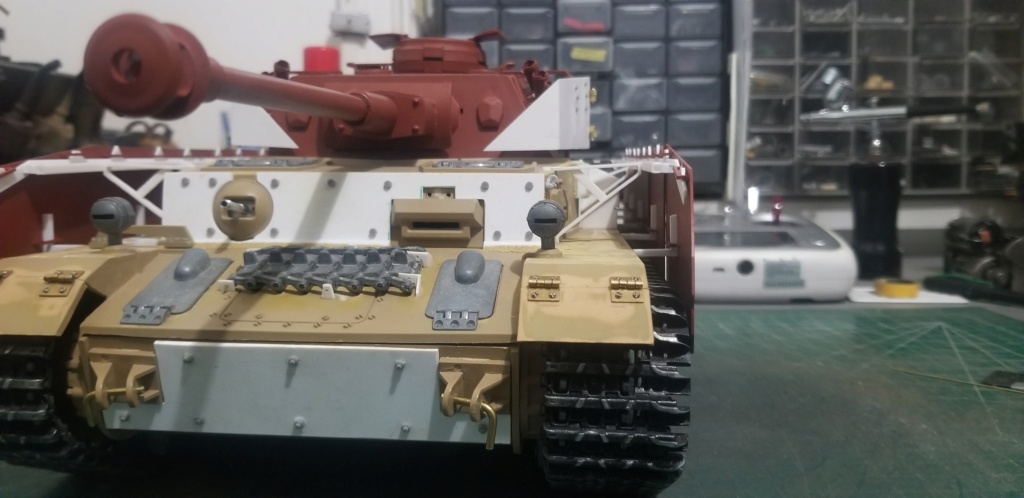 Nearing actually painting the tank I ordered some 3d printed mud flaps which to replace the HL version, but don't have a picture of them lol
So as most of you know I only paint in ONE colour because BIG MAN, anyways I decided Id try airbrushing out and began to bother Dean to no end with questions and tips for around a week lol 
I picked up one of those handheld chargeable airbrushes because I didn't want to buy a compressor and what not incase I suck at airbrushing lol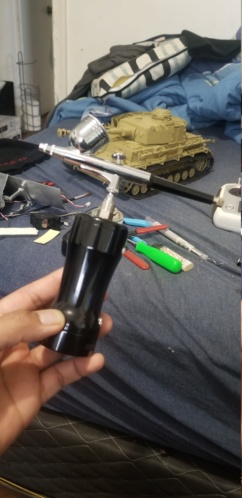 So after following Deans advice I decided to try it out and started with lines (that were too thin) and then proceeded to get overzealous with the Field Grey lol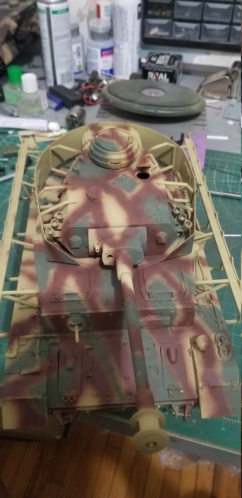 After consulting Dean he suggested I make the red/brown thicker which I did and then highlighted the areas that had no dark yellow on them.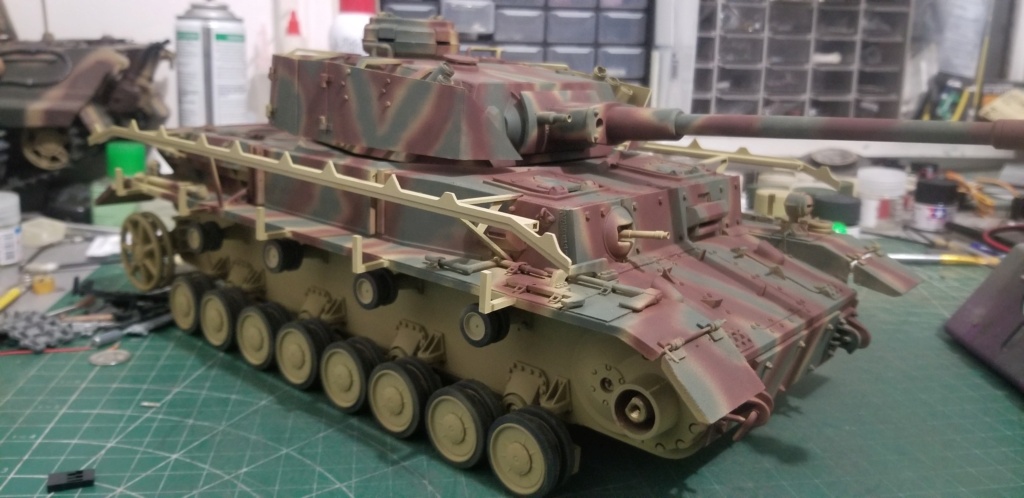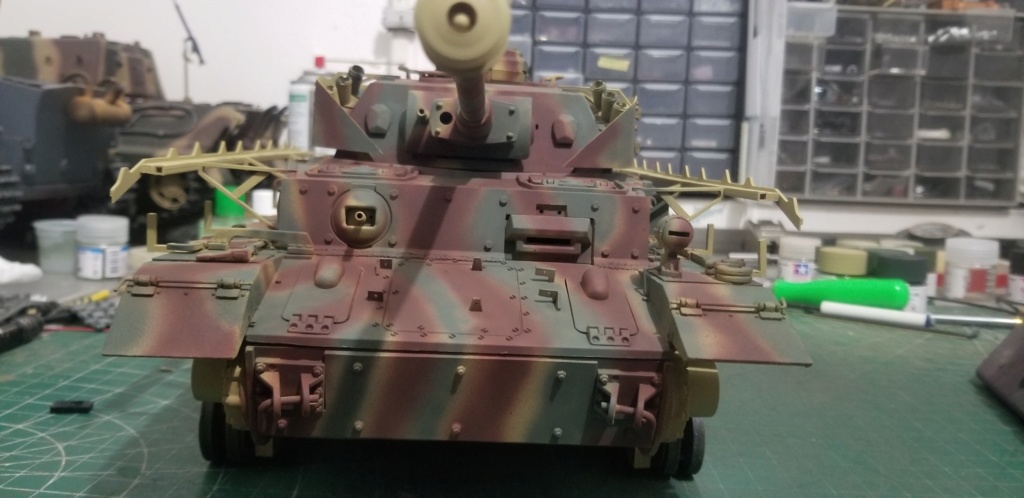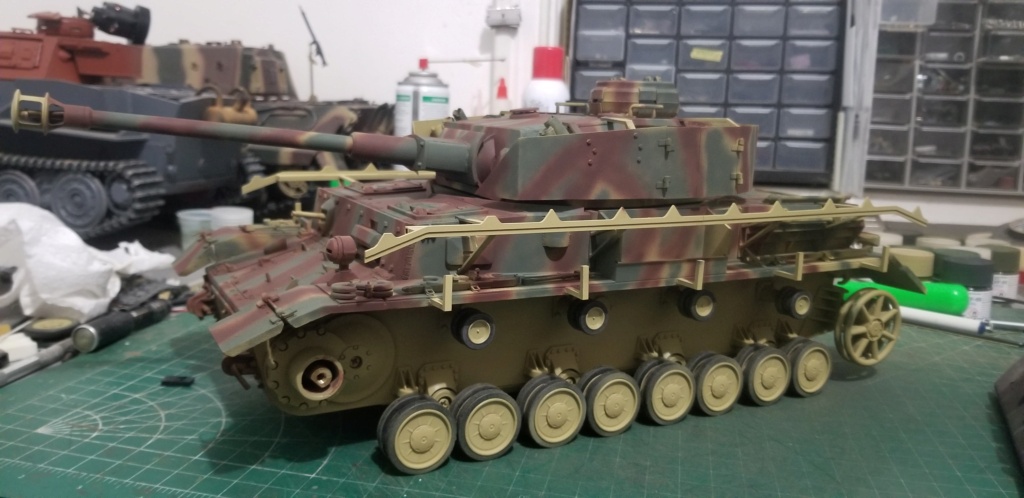 With the dark yellow highlights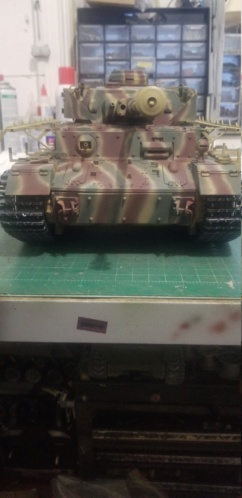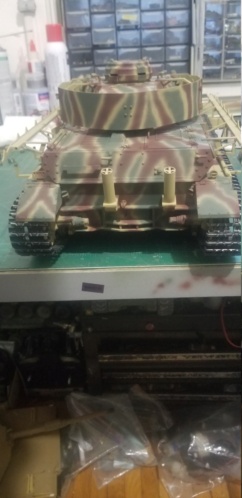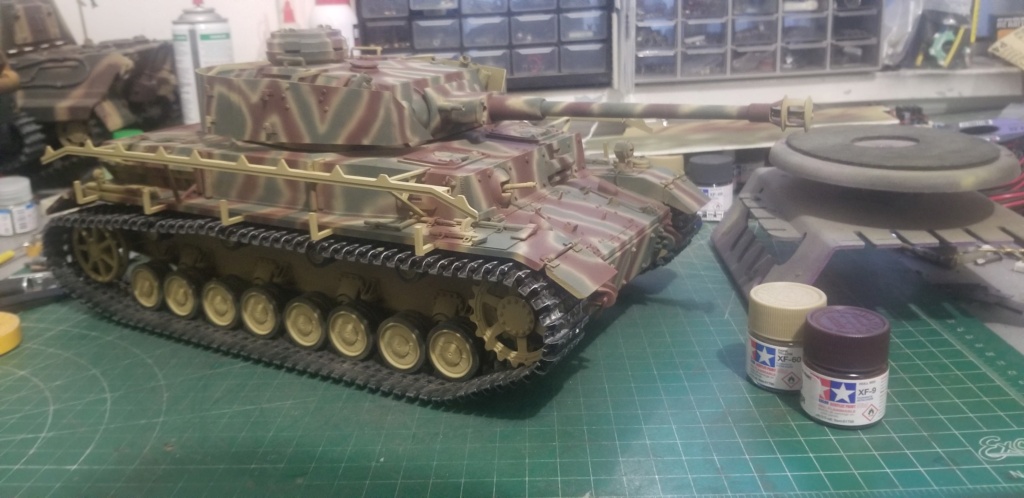 Then lastly with the schurzen.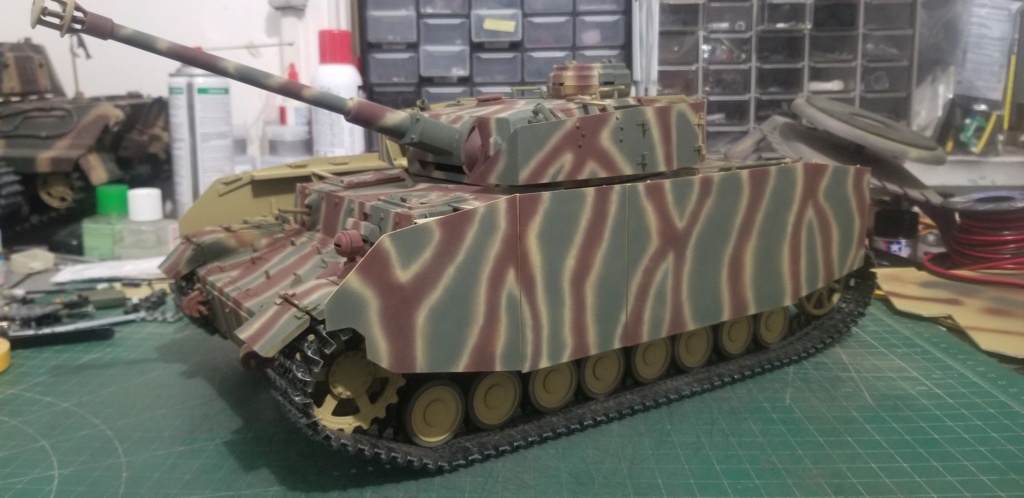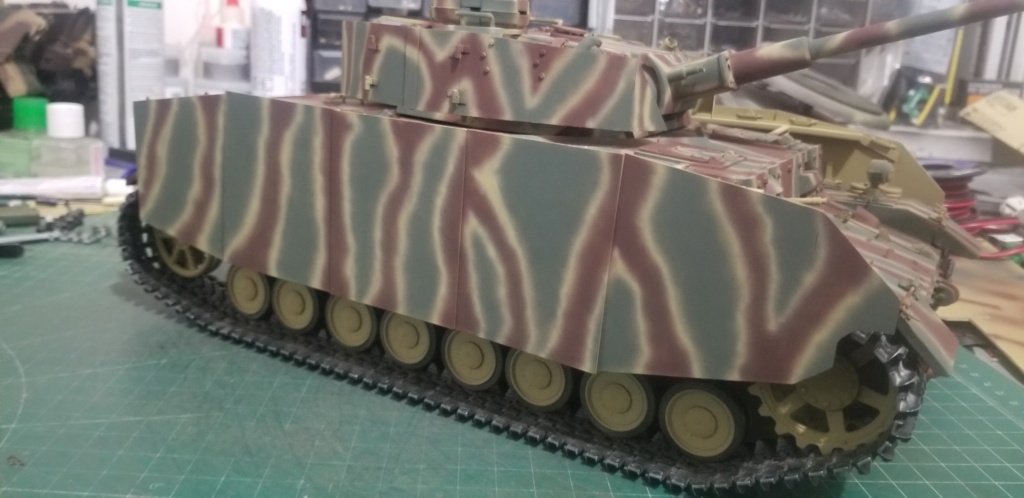 Far from done still need to paint the tools, weather the exhaust, chipping and pin washing sigh, but I want to give a HUGE thanks to Sir Dean for putting up with my questions and picture spamming his messenger lol