While I was installing the new 400 Motors in the Panther 435, I noticed the right, rear idler repair I did in 2010 was not holding and the crack had returned.
This was my first tank, bought in 2010 and the assembly people at HL had used 3/8" impact guns to tighten the fasteners 
  so when I did the rebuild/refinish last year, I did a lot of repairs.  Most held but the plastic collar glued around the idler mount did not.
The idler mount had an O.D. of .435", and was tough to get a piece of metal tube of the right diameter to fit.
Then I got looking at a fired .30-06 cartridge, it looked close, so I cut one and found it to be .405" I.D. 
I got the idea to cut some notches in the cut end, to make a (very) crude milling tool.  I chucked this up in the 3/8" variable speed drill and milled down the O.D. of the mount, it took it to the same size as the I.D. of the cartridge case.
I took another case and made a 1/8" wide ring from it which fit the milled end of the idler mount.  Then I glued it in place and painted it to match.
Posting this as a tip was an after thought, so I did not take pictures of the whole process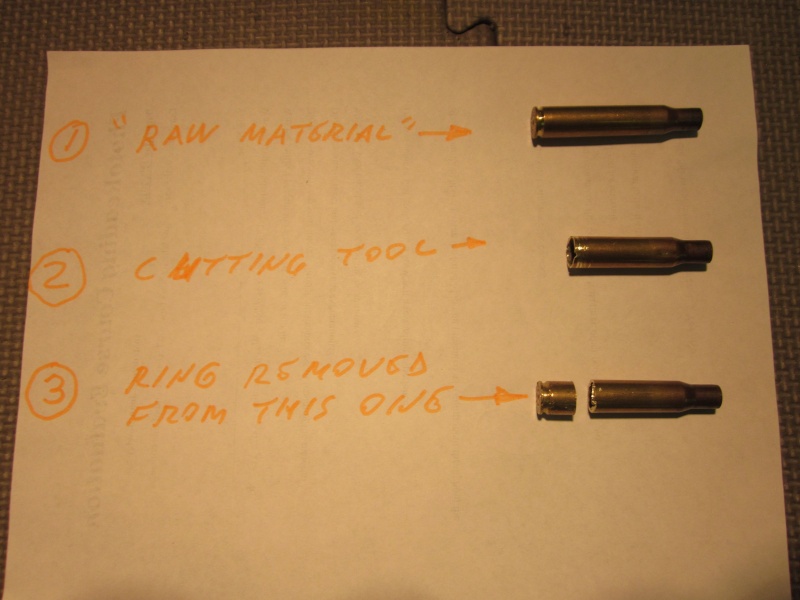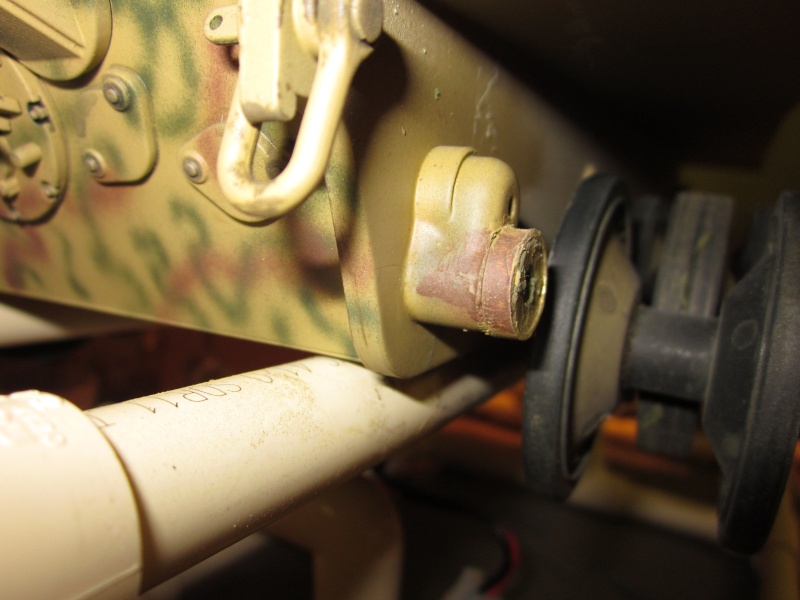 _____________________________________________
"Luck favours the prepared!."