Here are the 3 types of motors I have in my tanks. I'm not really sure WHAT they are, but I can tell you how they seem to perform.. 
These were adverstised as "Speed 400s" from great Phil at rctankwars. I've used them as upgrades to the stock Mato 2.0 gearboxes I run in both my Tiger and Panzer III
They ARE faster than stock HL motors.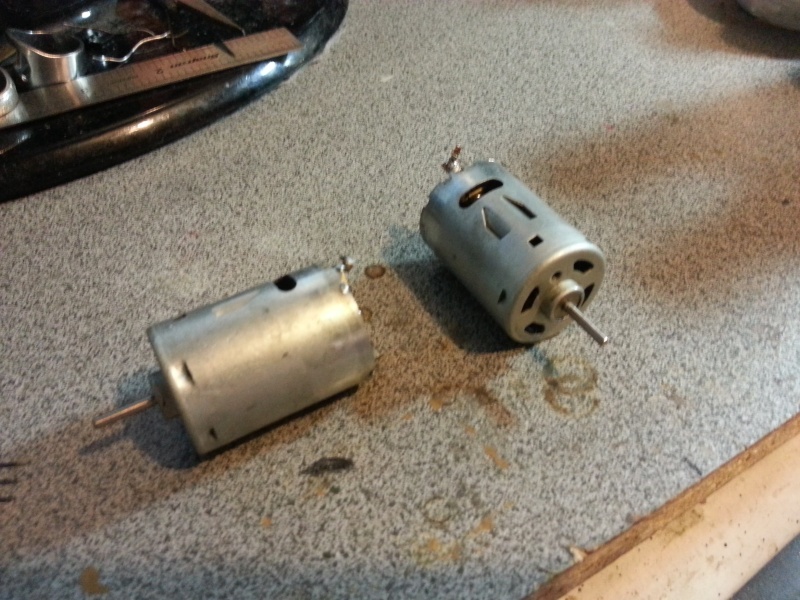 These are the motors that come with mato 2.0 brass 3:1 gearboxes. I have NO idea what they are, but they seem to be better than stock HL motors. Shiny finish, black end cap.
These are 480s from Curtis. No noticeable speed increase, supposed torque increase though...
I can't really say much for or against these as Ive only run them in my Tiger, whose SLU I suspect as being near-death since the damn thing can barely move itself in a straight line NO matter which gearbox / battery is installed...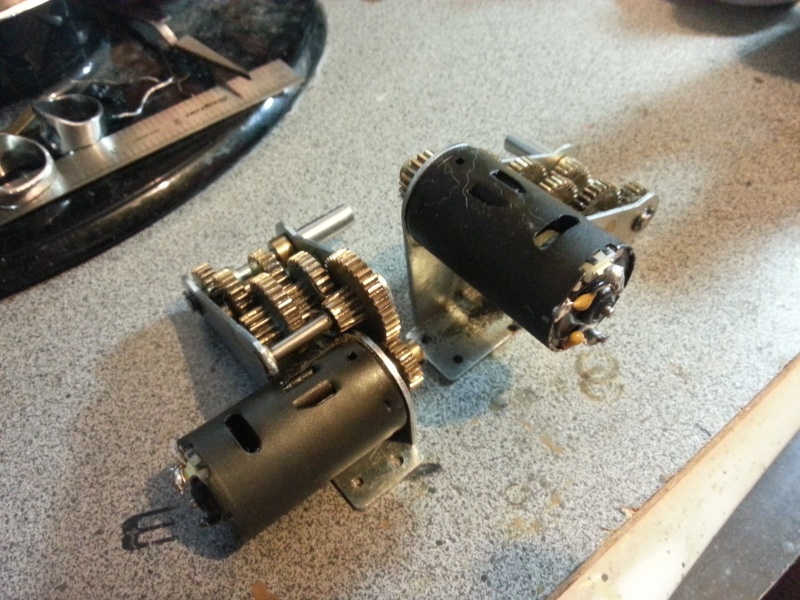 Stock HL motors. Also come in the 4:1's that I ordered both from rctank.de AND tankarmy.com in Australia. Most comon motor I've seen on eBay and other HL style gears. 
Interesting / weird thing. These motors are in my 15 pound KV-2... which is REALLY powerful & fast as most of us know... the same motor / gear combo in my Panzer IV (8 pounds) moved the thing at a snails pace... who knows.

_____________________________________________
Tiger I - Panzer III - Panzer IV - Chi Nu Kai -  Panther G - KV-1b 756(r)
M4A3(76) Sherman -  T-34/85 -  M3 Grant