So many thanks to my good friends Mike M. & Greg S. who travelled daily from St. Thomas to Kitchener to my house.
The block stone, rock, base fill, and stuff before fitting into my front yard driveway... Only 18.5 tons of stone...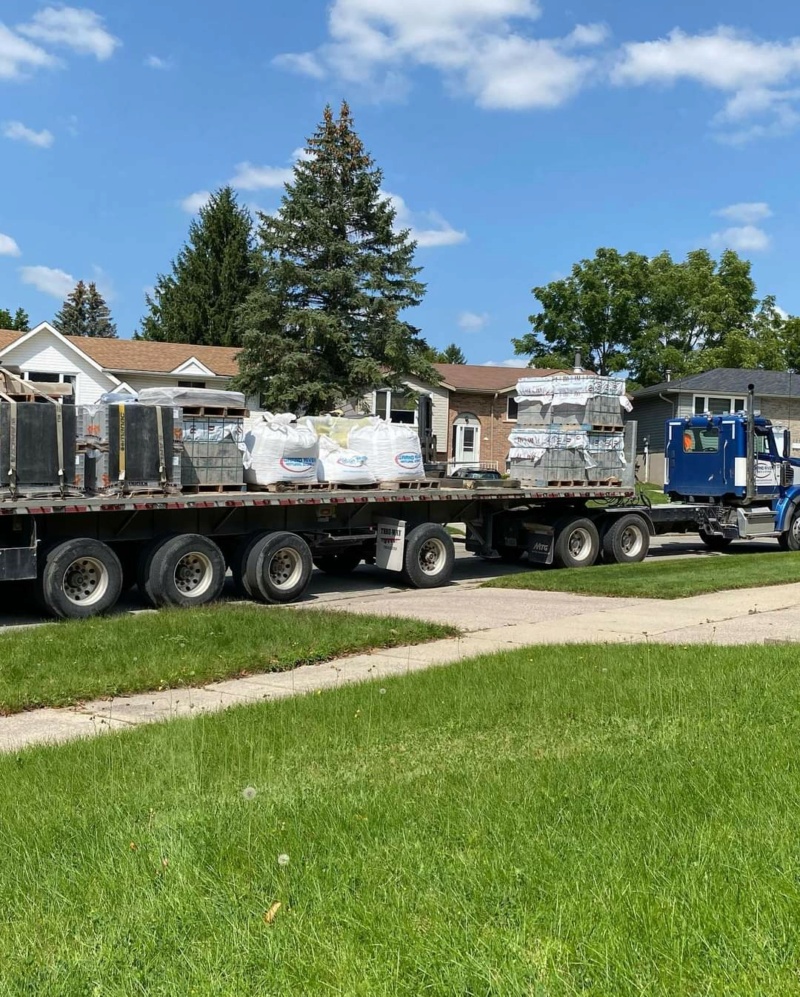 In the driveway... Minus a bag or two of rock & fill...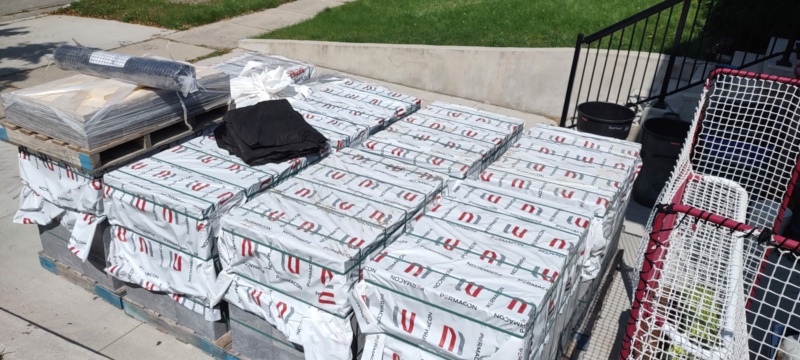 My backyard before the dirt and ground was shifted....
The retaining wall trench being dig out....
Trench nearly complete... then prepping for base plate slabs...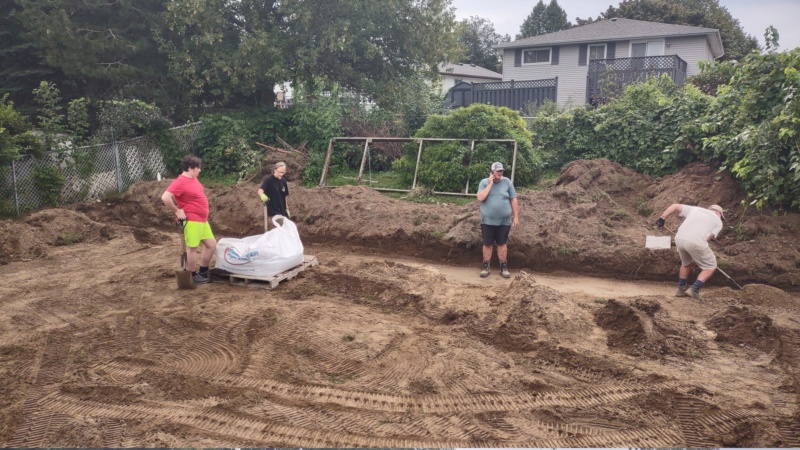 It is Almost ready for the blocks....
Did someone say drainage stone (Gravel)?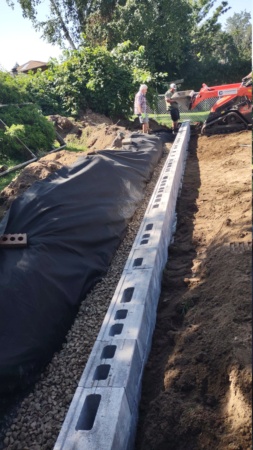 Almost done, just needs a final layer!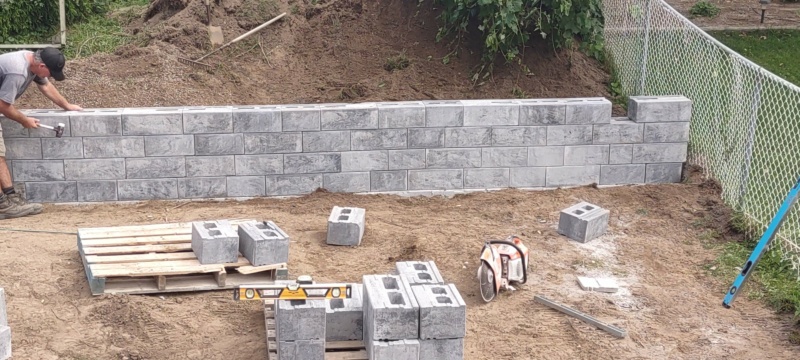 Retaining wall has been completed! Hosed off to clean off the small rocks and the copious amounts of dirt on the top stones..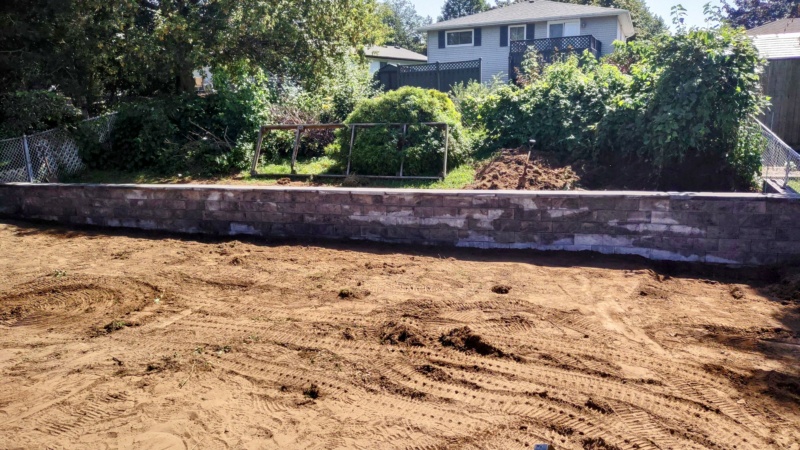 Thanks to Mitch who came out repeatedly despite the huge amount of physical labour involved. Very much appreciated! I will give you that bottle of Rye as a token of Thanks.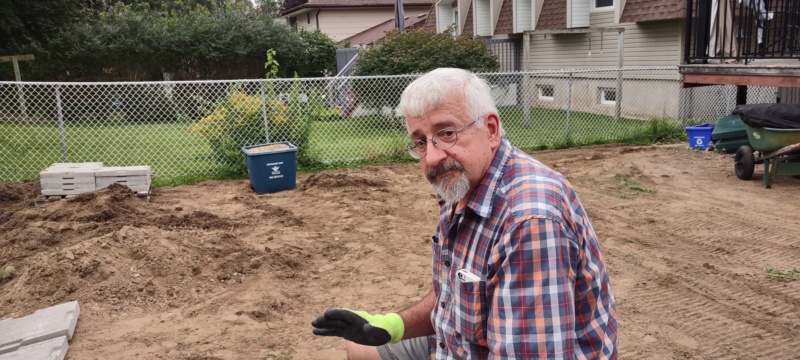 And also to Norma, who came to help out as well flying CanAm gear. She pressed Mike and Greg's knowledge of plants and green thumb "remedies" as much as possible
My kids were a big help as well, we needed to shift blocks all over the place and they came through like troopers. I'm not supposed to praise them, but they were helpful. Gah...
Next parts to go...
4' x 4' (inside dims) firepit using the same outer stone work as the wall, and a set of stairs to be added on the right side (Look for the divot in the ground...)