Rebuilding Derek's busted "Comet".
Based off a T-34 chassis, with a A-34 Comet upper.
Recoil was non-functional. Added some minimal other upgrades without costing a fortune... Derek also wanted a turret mountedon/off switch. 
So the lower hull got a stiffening brace, partial resin poured hull, an upgraded board mount and general wiring clean up. 
Upper hull got a wiring clean up. 
Most of the work was in the turret. The turret roof was CA glued closed and the rest was epoxied together. Cut away the turret roof and add in the magnets, braces, new TBU Base, IR Emitter, rebuild the recoil system and add in the switch.
Worked out pretty well.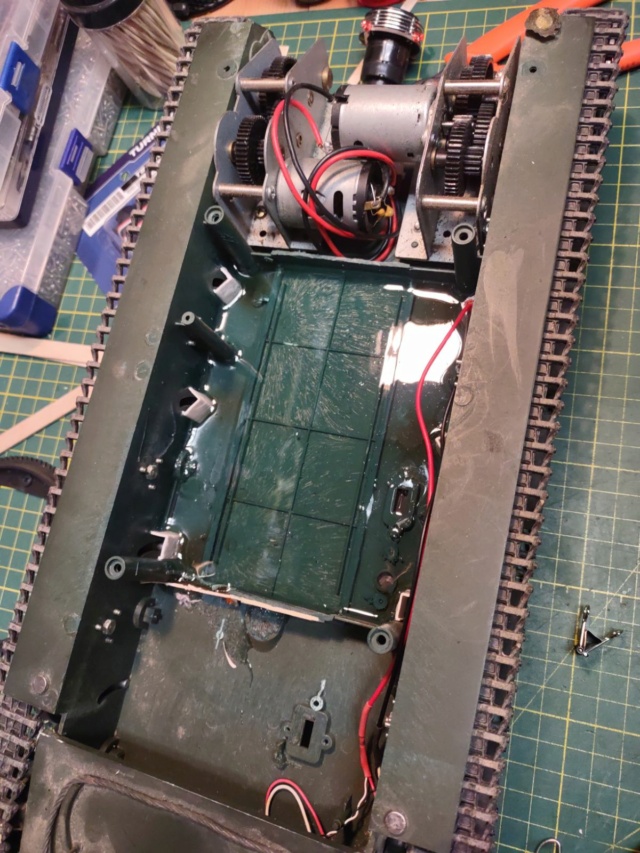 Cleaned up the battery tray and put in a partial resin pour for getting a nice solid foundation for mounting.
Added a hull stiffening brace and an elevated board mount due to space for the battery area.
Motors, speaker, and RX cables already installed. I like them neat! TK-22 so original speaker stays.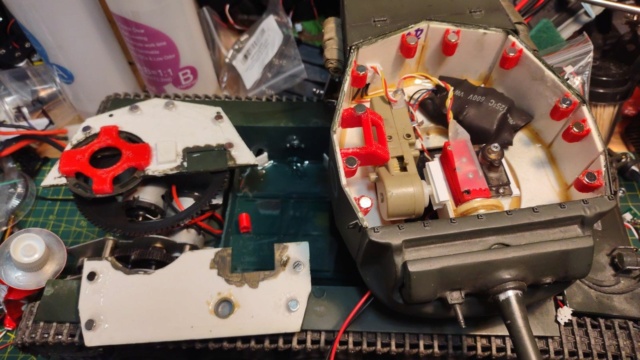 Where most of the work was done. Roof was CA glued closed, rest of turret is epoxied together. Magnetize the multi section roof.
Add in a power switch accessible from the opening hatch, rebuild the servo tray (that was cracked).
And finally... replace the horrible gear driven system that was recoil.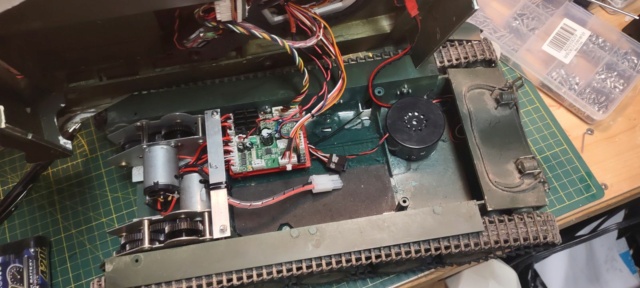 That is fully wired up except the barrel flash and RX. Sooo clean!
New Tamiya/DGS TBU Base installed (FU HL Apple!) Braced so it can be pushed down. IR Emitter can be removed.
Power switch in hatch.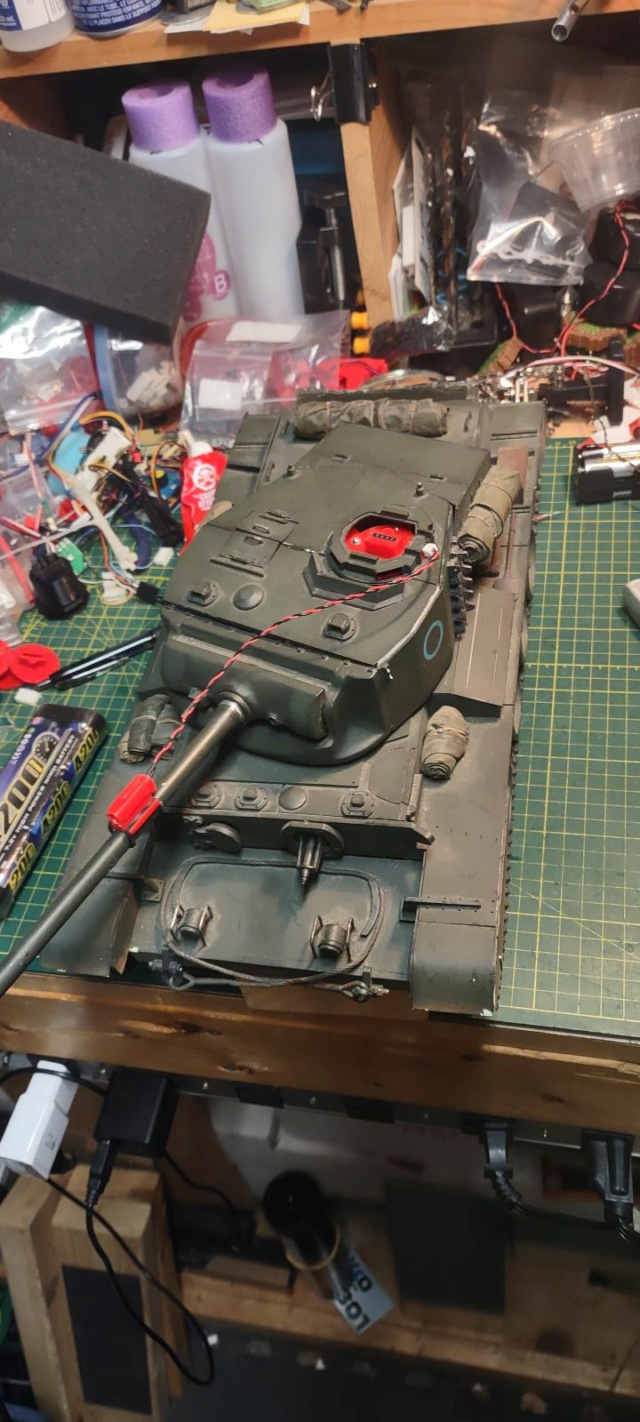 Ready to get back to battling!