WPL is the maker, although the M35 version is also produced and sold by Heng Long for a little more. You can find them anywhere now, from GearBest to Banggood to eBay. Here is the completed pictures.
Add in windshield and back window, also replace round LED headlight with flathhead ones.
Just notice that the frame on the bed is pre-drilled with holes so there will likely be a canvas cover to come later, alternatively it makes it easier to DIY. I ordered canvas from Aliexpress already just need to find the right diameter wire for the frame and Bob's your uncle for this one. I also want to use this bed for the M35 as it is much nicer.
The cab swings forward to access the battery compartment. I installed a HobbyKing T6A V2 receiver so I can control it with my Turnigy 9XR Pro and ditched the cheapo control that it comes with. Lights are hooked up directly to the receiver, and I will be installing a sound module as well.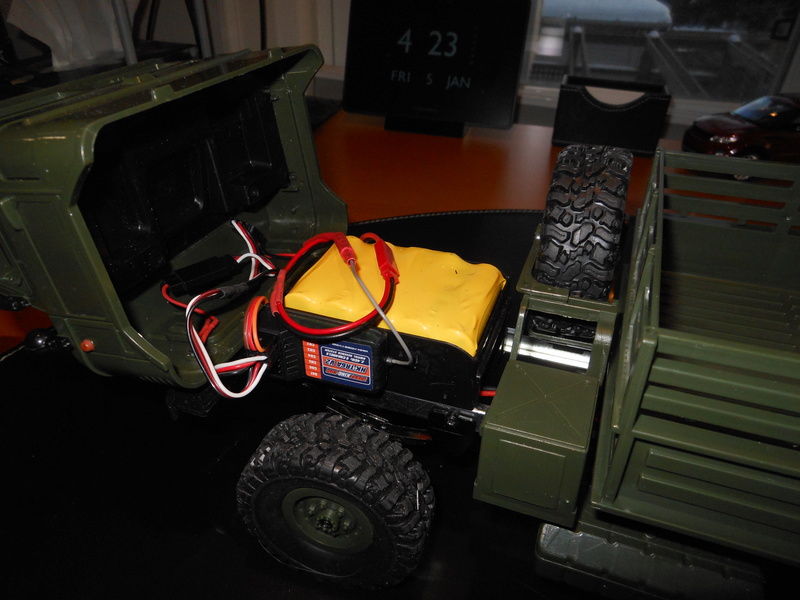 Servo steering added, and also a cheapo ESC from eBay. $!5 total to replace the electronics. Also added a Tamiya high torque 130 motor as you can see in the earlier post.