So I've been on a bit of a tool buying spree since an old Ral Partha metal miniature I had from 30 years ago sold for over $300 on Ebay.
First up:
A Dremel 8050 coldless rotary tool off Kijiji.
 And then I found it had a recall on it. Main board issues that meant it could melt through the housing when in use or
randomly turn on
... Well FOOK. Send in for recall replacement. OK. Waiting for that to come back.
Dremel 2000-01 Versa Tip Butane Torch off E-Bay.
 And the buggers sent me a Dremel 2200-01 Versa Torch.... Not even close to the 2000-01, except it uses butane... FFS. Sent back for refund...
Dremel 220-01 Rotary Tool Work Station from Amazon.
  Finally something that shows up and works! FFS...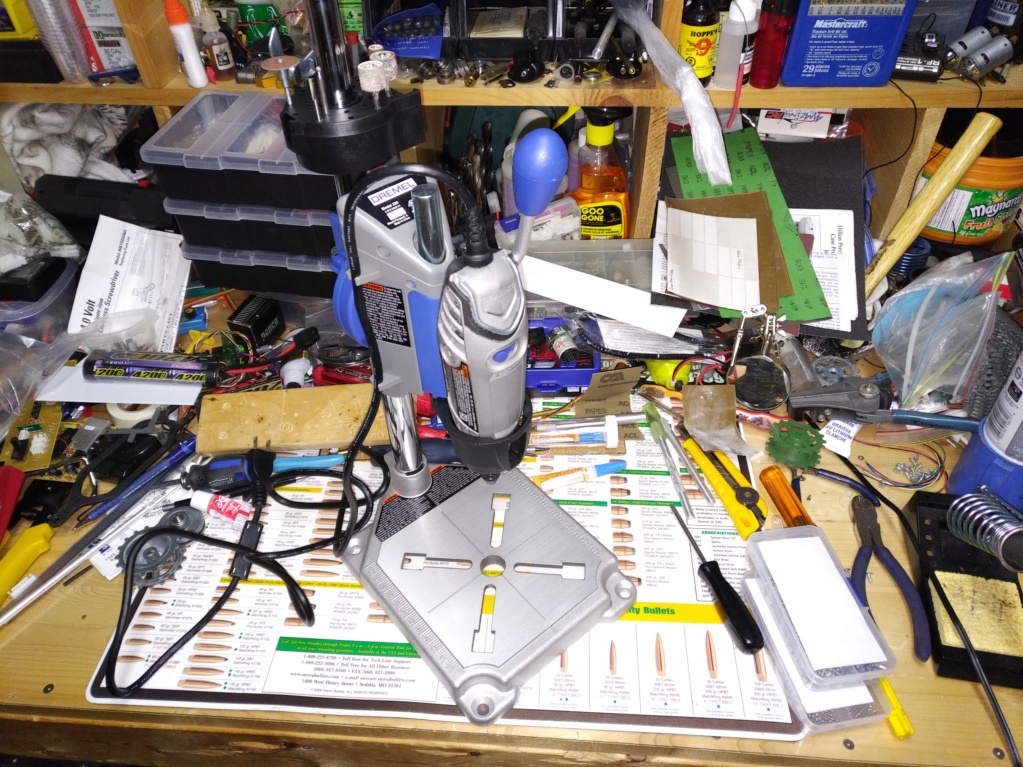 That my 3rd Dremel rotary tool in nearly 35 years, last one ate drywall dust and killed the bearings... This one is my 3000.
I like Dremel, go figure...
So buying the Versa Tip from Amazon this time (was $5 cheaper than Ebay too... Go figure).