Got the tensioner the other day, installed it last night at work.
It's ROCK SOLID, the idler arms simply do not have any play in them anymore, and its easy to adjust.
I had to ream out the hull slightly to make the hole flush with the 'scale' hull, and drill a small hole for a single bolt & another at the rear for the set screw. Took about 15 minutes and some lock tight.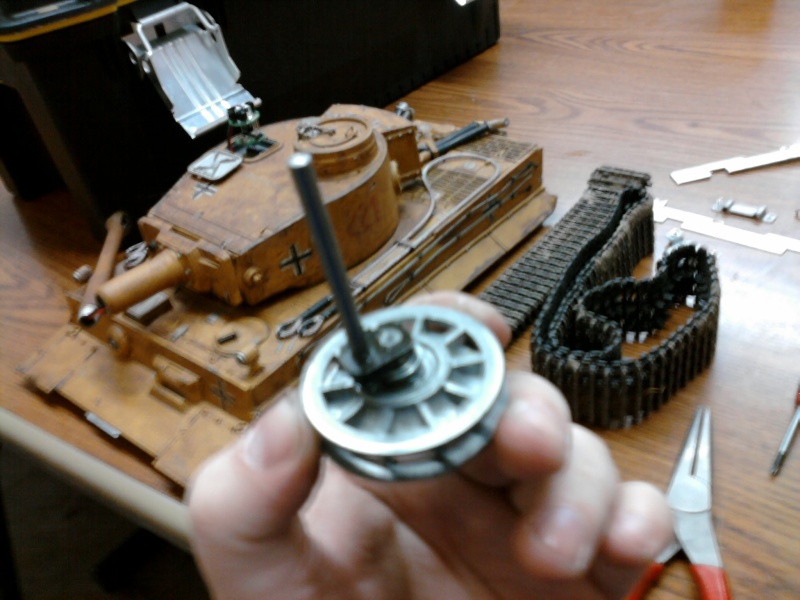 _____________________________________________
Tiger I - Panzer III - Panzer IV - Chi Nu Kai -  Panther G - KV-1b 756(r)
M4A3(76) Sherman -  T-34/85 -  M3 Grant