So as you may have seen if you were at Aquino, I finished my eldest son's King Tiger. I basically just got it mobile and functional using a cheap, battery powered, soldering iron. It was a meh soldering tool, but worked in a pinch. Of course when I quickly rebuilt it at the field, I didn't optimize anything. No mounted switches, pots, etc... On/Off switch, Sound Volume, and Smoker switch were loose.  Well the cheap solder joint on the power switch failed on Thursday evening do to shifting and vibration on the cheap solder joint.
Time to re-wire/rebuild...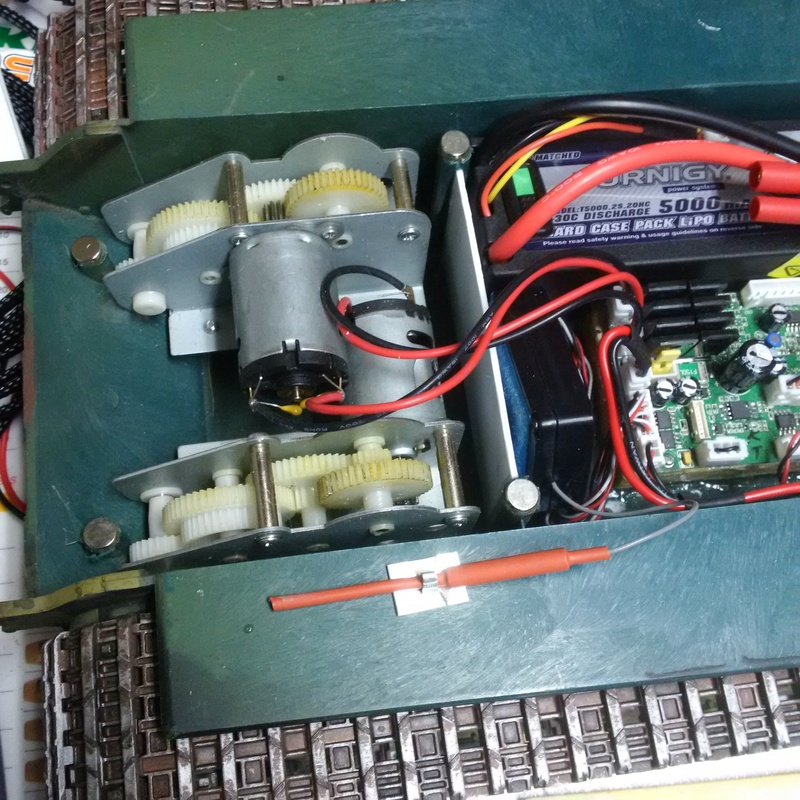 The original plastic gears held up way better than expected at Aquino... That Plastic "Torque clutch" works surprisingly well. The fact that there is no metal running gear likely helps a lot... Receiver antenna on the left track cover.
The Clark Board layout and added cross brace. Note the smoker on/off switch has been mounted and the volume control replaced with the jumper (I blame MikeC for that and maximum volume...) Yes I like a clean wiring job...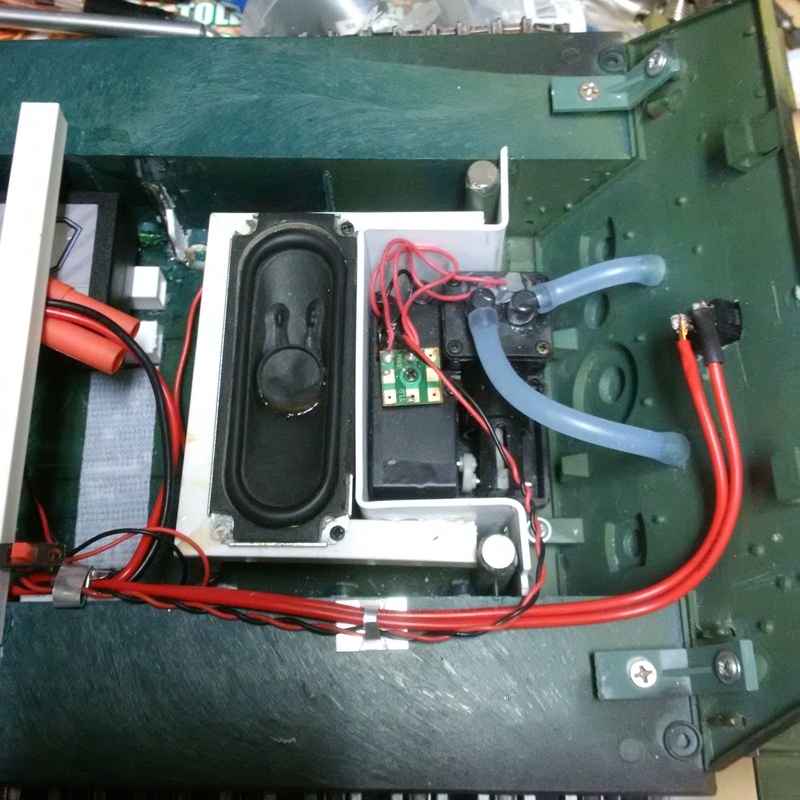 I kept the original speaker and smoker unit, but did re-glue the speaker mount and screwed down the speaker itself. Rewires the main on/off switch to an external hull mount (Remember this is for my eldest son).
The new on/off switch location on the outside, between the exhausts. simple and easy to get at.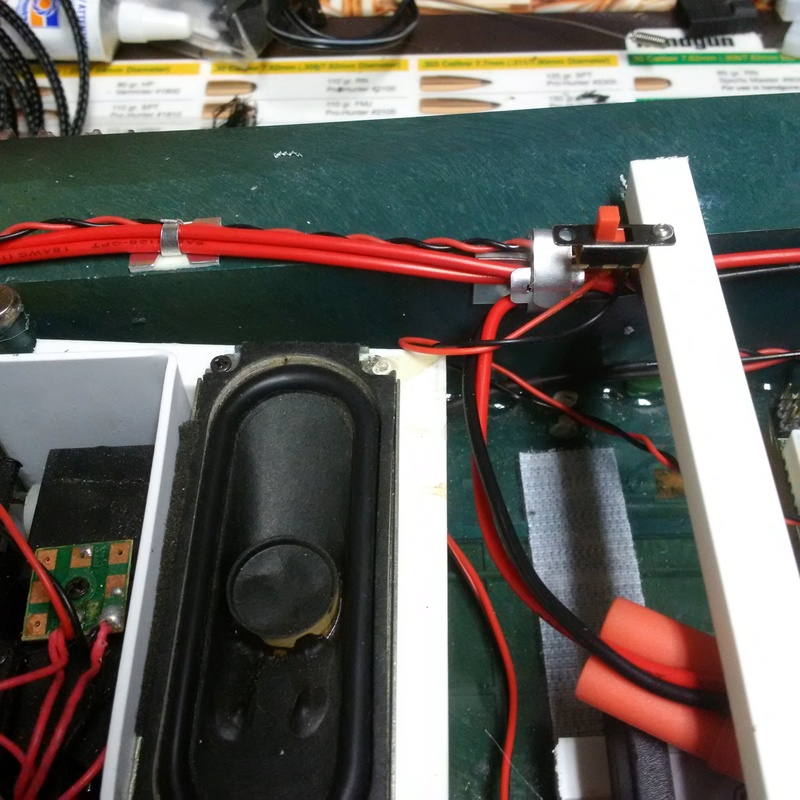 Use of adhesive backed aluminum wire guides to clean up the wiring routing... I like it clean and organized.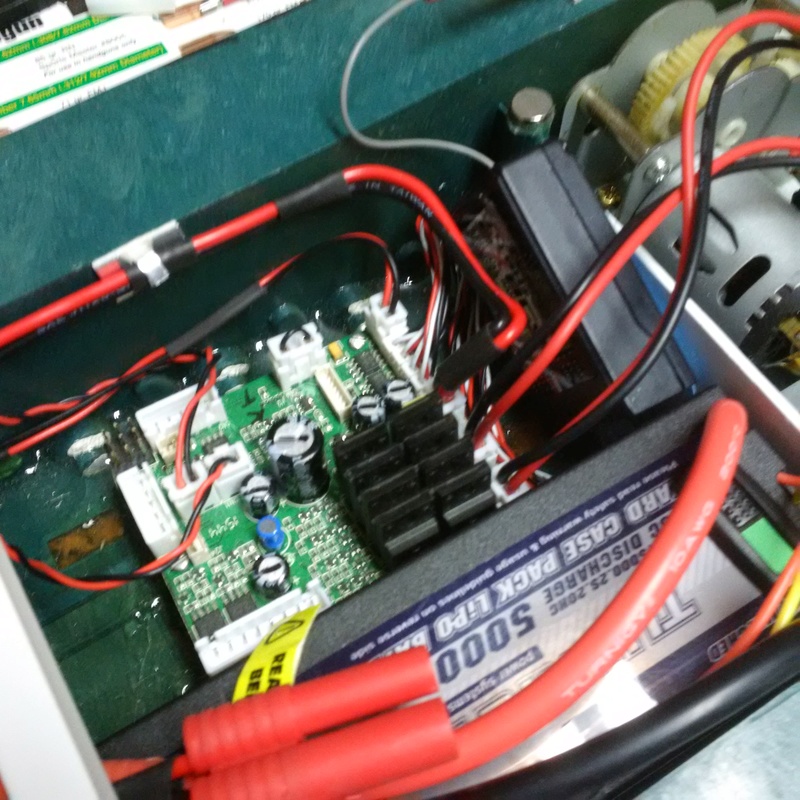 Nice open and exposed Clark Board for easy access for upper hull/turret wiring.